<![endif]-->
Line by Line web design creates custom websites with HTML, CSS, and PHP written line by line and Wordpress websites that are personalized for each client. Line by Line web design is owned by Tatiana Hamboyan Harrison, an experienced website designer in Grasonville, Maryland, who specializes in working with small businesses and NPOs. She understands the value of branding and will design your website to match your other promotional materials.
Sample Testimonials: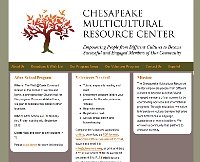 "As a startup, not-for-profit organization, The Chesapeake Multicultural Resource Center couldn't be happier with the result of our webpage designed by Tatiana and Line by Line Design... Line by Line designs by far beat out all the other proposals we received for our webpage design by price, but absolutely nothing was compromised in terms of quality and professionalism. It was joy to work with Tatiana, and we will continue to recommend her work to those looking for creative and original webpage design."
Matthew R. Peters, Director of Chesapeake Multicultural Resource Center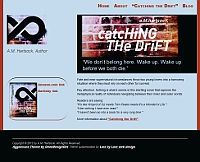 "Line by Line did an outstanding job on my publicity WordPress site. Tatiana Harrison is an excellent listener, showed an astute understanding of the requirements and was very attentive to my specific needs and wants regarding design and layout. Because of this, the website was completed well in advance of the deadline."
Annie Hartsock, A.M. Hartsock.com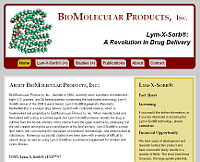 "Judged by process, performance, and results, Tatiana's work excels. Her knowledge and experience enabled her to guide us through a complete redesign of our company's web site... Tatiana is pleasant, cooperative, and knowledgeable. We enjoyed working with her, were impressed with the quality of her work, and found her fees more than reasonable."
Robert Gould, President of BioMolecular Products, Inc.